This was a very impressive project! It's obvious that a lot of work, thought and effort went into this presentation.

Slides with too many words distract the audience. Sometimes it's helpful to share hard copy hand-outs of the slides so that people could jot down notes/questions, as the presentation goes. That way, they can ask questions at the end, instead of interrupting the flow.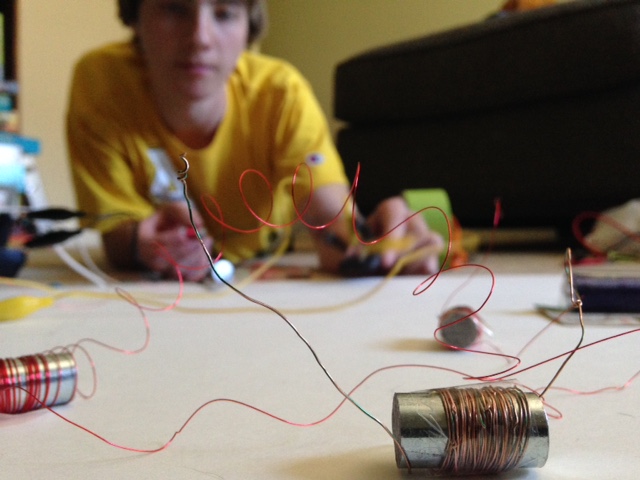 Additional Designs thoughts: (perhaps for future consideration)
Cylindrical shapes are stronger with fewer friction points. A square could bind in the corners.
Besides heat, power consumption might be something to consider. How long would a battery last? What size, shape, rating is required. Where to locate the battery/power source and how to recharge or replace it.
(assuming batteries ...for mobility, as opposed to something tethered to the wall with a power cord.)

As this rolled into production, they might consider if individual wires soldered into place really makes sense. Perhaps they would consider flexible circuits with connectors going to the electro magnets. That way the size could vary, adding additional 'arm' pieces/modules, for different applications. This might be for future revisions, but maybe something to consider.

Again, a very well thought out and thorough presentation. Good job!
Kevin J Pionke
Johns Hopkins University - Applied Physics Laboratory
Electronic Design Automation
Advanced Design Specialist - Level B
REDD - Research & Exploratory Development Dept. R1G
11100 Johns Hopkins Rd.
Laurel, Maryland 20723-6099
Phone: (443) 778-0235
E-mail:
Kevin.Pionke@jhuapl.edu